Counselling & Mental Health Services
Counselling is an opportunity to take a look at life's challenges with a goal of working toward positive change in your journey to well being. Our Registered Psychotherapists offer a caring and confidential space to work toward your goals. 
Cognitive Behavioural Therapy
Insight-Oriented Therapy
Dialectical Behavioural Therapy
Mindfulness-Based Therapy
Emotion-Focused Therapy
Common Reasons to Seek Counselling
Depression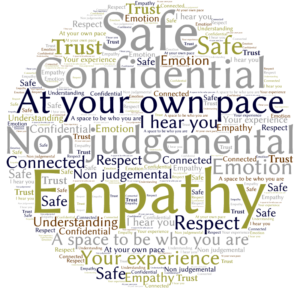 Anxiety (Panic, Social Anxiety, Stress Related)
Self-Esteem and Identity Issues
Anger Management
Recovery from Abuse
Parenting Concerns
Personal Growth
Relationship Issues
Communication
Conflict Resolution
Infidelity/Breach of Trust
Emotional Disconnect
Counselling services provided at our clinic...
Individual Therapy (Adults, Teens & Children)
Couple Therapy
Family Therapy
Today is the right time to begin your journey to wellness. The past does not determine your future.
---
Read more about our team of Psychotherapists here...