Counselling & Mental Health Services
Counselling is an opportunity to take a look at life's challenges with a goal of working toward positive change in your journey to well being. Bonnie offers a caring and confidential space to work toward your goals. She is a Registered Psychotherpist with the College of Registered Psychotherapists of Ontario and a Canadian Certified Counsellor (Canadian Counselling and Psychotherapy Association), is listed in Psychology Today and holds a Master of Arts in Psychotherapy.
Cognitive Behavioural Therapy
Insight-Oriented Therapy
Dialectical Behavioural Therapy
Mindfulness-Based Therapy
Emotion-Focused Therapy
Common Reasons to Seek Counselling
Depression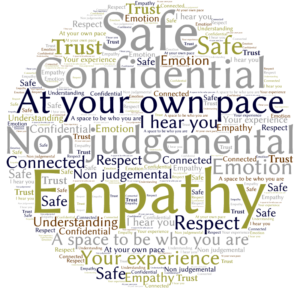 Anxiety (Panic, Social Anxiety, Stress Related)
Self-Esteem and Identity Issues
Anger Management
Recovery from Abuse
Parenting Concerns
Personal Growth
Relationship Issues
Communication
Conflict Resolution
Infidelity/Breach of Trust
Emotional Disconnect
Counselling services provided at our clinic...
Individual Therapy (Adults and Teens)
Parenting Guidance
Couple Therapy
Today is the right time to begin your journey to wellness. The past does not determine your future.
---
Read more about our team of Psychotherapists here...